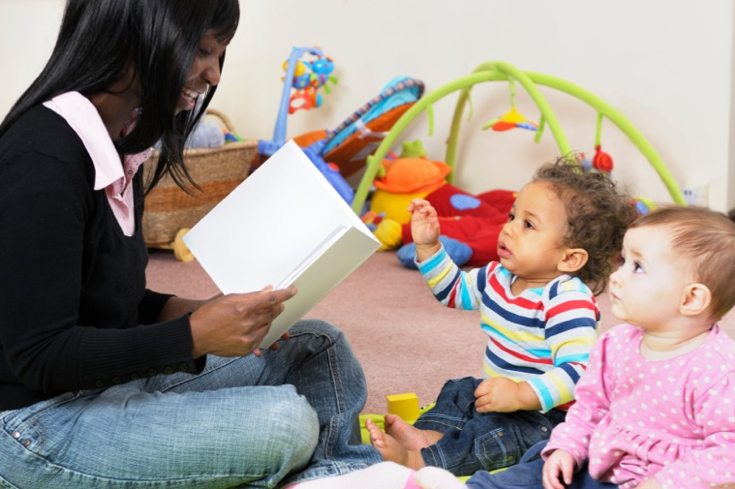 Thank you for considering Bethel Child Care Services.  We are proud to say that we are not your ordinary family child care system. We offer professional networking in child care that is second to none. The services that we provide to you and your families are listed below; if you wish to apply to become an associated child care provider please contact us at this link:
We offer several professional development trainings annually, of which many have CEU's attached. All trainings are free to FCC Educators who belongs to our system, including CDA certificate training. We offer an early learning curriculum that developmentally appropriate, is convenient for family child care providers who also like to customize their curriculum. Bethel offers a reimbursement program for FCC Educators affiliated with us for educational classes related to the child care field. We have a full lending library that is free, including our own curriculum kits with great ideas to engage your children in care as well as providing early educational activities. We assist FCC Educators in the use of the Teaching Strategies Gold early learning assessment system.
We also advertise child care to prospective parents in your area and we refer all the prospective clients to you. We refer children and families for you to interview and decide on the child placement within your program. Additionally, we support the provider/child relationship, promote family choice and provide the services to help that bond grow through nurturing and early education. We believe that you should set the private reimbursement rate for all private children enrolled in your program. We provide all family child care Educators with the assistance that they need to ensure that their programs run smoothly.
Services provided by Bethel Child Care Services to enhance your early learning, family child care program:
Referrals: Bethel Child Care Services places print ads and occasionally advertises on the radio to prospective parents in your area. We will provide you with those referrals and we will also contact your local child care resource and referral agency and notify them of any opening in your child care program.
Private referrals
Subsidized referrals: including child care vouchers, income eligible slots, Department of Early Education and Care authorized placements, and child care grant placements.
Curriculum: Bethel provides a developmentally appropriate curriculum. The curriculum is theme based and focuses on the developmental goals of the children in your care. The curriculum encourages learning through play and offers experiences in language and literacy development, STEM, music, creative art.
Professional Training: Bethel offers several professional development trainings annually, of which many have CEU's attached. Our Trainings are approved by the Department of Early Education and Care (DEEC) and these training hours will satisfy your DEEC licensing training requirements. Below are some of the professional development trainings that we offer:
Assessment, Observation & Evaluation
Creating Trauma Sensitive Environments for Young Children
Understanding Social Relations
Positive Educator and Children Interactions
Principles of Language and Literacy
Assessment, Observation, and Evaluation
Overview/ Assessment Terms & Practical Application
Support Services:  Bethel Child Care provides support which allows each FCC Educator to focus on their early education/child care program. We'll help support your program development and enhancements and we'll handle the administrative functions. We offer:
Bi-monthly subsidized child care reimbursements
Small business and tax consultation services
Reimbursement program for Professional Development (including Child Development Associate (CDA), National Association of Family Child Care (NAFCC), and other Associate Degree Programs.
Transportation Services for eligible children