Services provided by Bethel Child Care Services to enhance your child care program.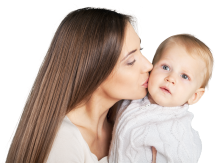 Referrals: Bethel Child Care Services will place print, and occasionally advertise on the radio to prospective parents in your area. We will provide you with referrals and we will also contact your local child care resource and referral agency and notify them of any opening in your child care program.
Private referrals
Subsidized referrals: including child care vouchers, Community Partnerships for Children placements, Department of Early Education and Care authorized placements, and child care grant placements.
Curriculum: Bethel provides a full year literacy based curriculum presented in a weekly format. The curriculum is theme based and focuses on the developmental goals of the children in your care. The curriculum encourages learning through play and offers experiences in math, science, music, children's literature and art. The Bethel child care curriculum is free to all Bethel providers.
Professional Training: Bethel offers monthly trainings that can help enhance your child care program. Our Trainings are approved by the Department of Early Education and Care (DEEC) and these training hours will satisfy your DEEC licensing training requirements.
For example, in 2008 our training topics were:
Assessment, Observation & Evaluation (September);
Exploring Initiative (October);
Understanding Social Relations (November);
Creative Representation (December);
Music and Movement (January);
Language and Literacy (February);
Math/ Classification, Seriation and Number (March);
Math/ Space and Time (April);
Overview/ Assessment Terms & Practical Application (May).
Support Services: Bethel Child Care provides the support which allows each provider to focus on their child care program. We'll help support your program development and we'll handle the administrative functions. We offer:
Full lending library with curriculum kits
Bi-monthly subsidized child care reimbursements
Small business and tax consultation services
Reimbursements for Professional Development (including Child Development Associate (CDA), National Association of Family Child Care (NAFCC), and other Associate Degree Programs.