Event Date:
Saturday, August 21, 2021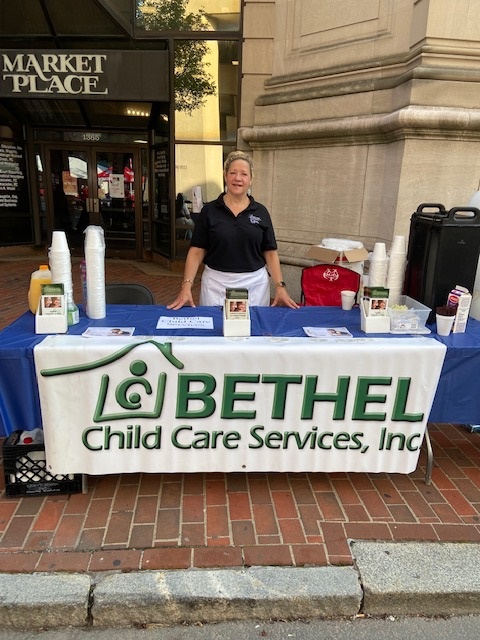 Bethel Child Care Services, Inc. participates each year and our staff and Family Child Care Educators volunteer their time to support the event.  This year we had our Springfield Area Coordinator, Cheryl Bouyea, Pictured with one of our Family Child Care Educators, Robin Taimanglo.  
We also had our photo taken with Mayor Domenic J. Sarno  and Friends.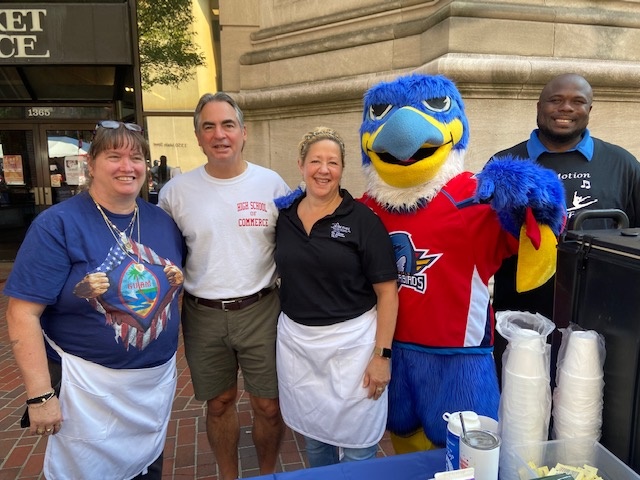 About the event: "The World's Largest Pancake Breakfast is a great way to meet neighbors and friends as the community sits down at Springfield's breakfast table in celebration of the city's May 14, 1636 founding. The menu includes hot, hearty pancakes, bacon, coffee, juice and milk, and lots of local talent."